Colorful JoJo's Bizarre Adventure Boxers And Other Apparel Offered By Bandai Premium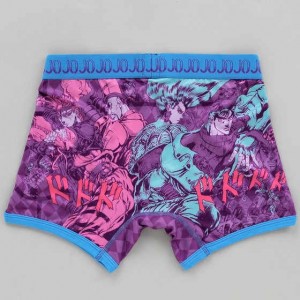 Hardcore otakus wouldn't be probably caught dead without anime printed underpants. Bandai Premium is up and ready to cater to your underwear needs with JoJo's Bizarre Adventure (ジョジョの奇妙な冒険) boxers!
Bandai Premium has offered 8 different colored boxers, including a pink and blue one, with the characters from JoJo's Bizarre Adventure printed all over them. The boxers are sold in pairs with each set priced at 5250 JPY (65.65 USD).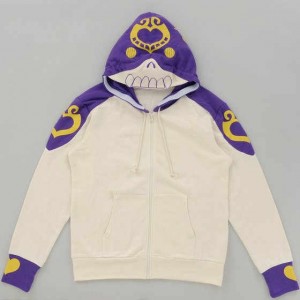 If boxers aren't your thing, Bandai Premium also has JoJo's Bizarre Adventure parkas. The parkas come in two different designs, both predominantly white, and are priced at 6300 JPY (78.87 USD).
JoJo's Bizarre Adventure began as a manga created by Hirohiko Araki (荒木 飛呂彦). It first made its appearance in 1987 starting in Weekly Shonen Jump until it was transferred to Ultra Jump. The series tells the story of the fictional powerful family, the Joestars, and their misadventures. Each storyline is starred by a Joestar descendant and takes place in various locations such as Britain, New York City and even Italy. The TV anime adaptation was recently added to the Jojo's Bizarre Adventure franchise which began in October 5, 2012 and is still an ongoing series.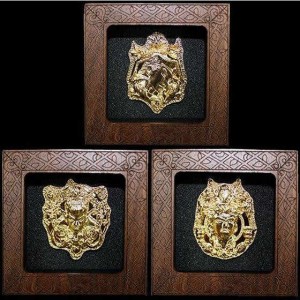 If you think you're ready to order up, head on down to the Bandai Premium website and take your pick. Another JoJo's Bizarre Adventure item worth mentioning is the emblem brooch set worth 5250 JPY (65.65 USD), just to give you an idea what items are available or to confuse you which items to buy first.