Chisa Yokoyama Proudly Shares Pregnancy News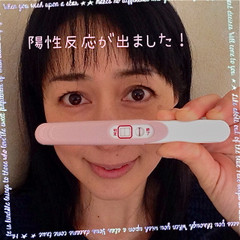 Japanese voice actress Chisa Yokoyama (横山 智佐) has news that is too good not to share. The blooming bride of Tripolysm's bassist Chaka has announced that she is pregnant with her first child together with the musician and is 5 months along the way!
Yokoyama has kept the news privately and just between family members. The voice actress has been anxious about her delicate condition as she has suffered from a miscarriage from the previous year. With her fifth month going healthily along, Yokoyama has shared the news with her fans. Yokoyama, who still feels mildly anxious, has also added that she is getting through her pregnancy calmly with the help of loved ones who are constantly giving her support.
Chisa Yokoyama was born on December 20, 1969. The Tokyo native not only provides her voice for numerous anime characters but sings as well. She is famously known for the voice of Sakura Shinguji (真宮寺 さくら) from Sakura Wars (サクラ大戦 ). Yokoyama has also voiced the following famous characters:
Chun Li (

春麗

) from Street Fighter II V (

ストリートファイターⅡ V

)
Lucrezia Noin (

ルクレツィア・ノイン

) from Mobile Suit Gundam Wing (

新機動戦記ガンダムW

)
Misanagi from Rurouni Kenshin (

るろうに剣心 -明治剣客浪漫譚-

)
Biscuit Krueger (

ビスケット=クルーガー

) from Hunter x Hunter (

ハンターハンター

)
Genki (元気) from Monster Rancher (

モンスターファーム

)