Mysterious 7 Comes To Dragon Nest SEA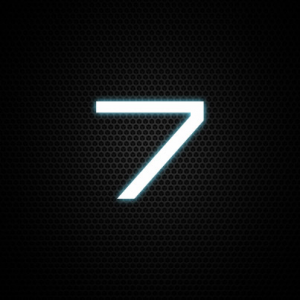 Valentine's Day? What's that? If you're a hardcore Dragon Nest fan and you're playing over at the SEA server, the most awaited time of your Dragon Nest lives may just have arrived! After so much teasing in the previous week by none other than Addison Kang himself, Dragon Nest SEA has echoed his post with a mysterious photo of the number 7 in their official Facebook fan page. What does this mean? Is Cap 70 coming to SEA? Is that the mysterious seventh class called the Assassin?
If it is the 70 cap, what comes with it? Every Dragon Nest player who enjoys the pew pew effects of the game will enjoy the latest cap 70 EX skills. All skills before each character class's second job ultimate skills gets dangerously more powerful such as the Sword Master's Half Moon Slash and Elemental Lord's Flame Road just to name a few. A quick video is shared over at Youtube for your viewing pleasure of the Cap 70 skills just in case you haven't seen it yet.
What else is there about Cap 70? The Jade System takes place over the Suffix-Potential System and is currently received with both good points and bad points by some players. Some find the Jade System better while some think so otherwise. Love it or hate it, we all will change to the Jade System.
A new nest will also be introduced. If you're a true blue Dragon Nest junkie and you've followed the game for the story line, you might have come across the story of the Six Heroes. Now, the Heroes who have been drenched under the Catastrophic Rain have undergone massive changes including the Sorceress Karacule Fairystar who developed a terminal illness. The Elf Queen Nerwin was one of them and has resulted in the Mist Nest. The Black Dragon Nest also comes with the cap 70. Enemies have become exponentially more powerful as your own characters become stronger.
And of course, there's the seventh class called the Assassin. Everyone has been constantly harping on the Dragon Nest SEA page about releasing it – it was either that or Cap 70 as overly excited players keep requesting for it through the comments sections in nearly all the page's posts. This melee fighter has been anticipated since its release in Dragon Nest Korea.
Whatever this 7 represents, Dragon Nest SEA will soon get its taste of Cap 70 as well as the Assassin. We all just have to be patient about it.