Brand New Sailor Moon Musical To Watch Out For This Summer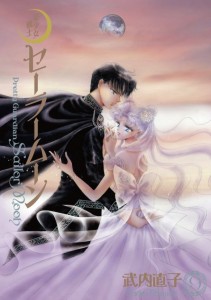 Here's a little something for all you Moonies out there who are waiting patiently and endlessly for the new Sailor Moon (美少女戦士セーラームーン,) series to come out. Fresh off the Sailor Moon Musical (セーラームーン・ミュージカル) racks is a brand new Sailor Moon musical which will be released this Summer. This musical will be the second musical made after the the recent SailorMyu (セラミュー) offering, Pretty Guardian Sailor Moon -La Reconquista- (美少女戦士セーラームーン-La Reconquista-).
In La Reconquista, the story is based on the first season of the Sailor Moon series but some changes were present. The Lemures (レムレス) host a game show in which the Sailor Senshi (セーラー戦士), in their civilian form, take part in. After winning the games, the Lemures introduce a dating game which features the Shitennou (四天王) in disguise. La Reconquista is part of the Sailor Moon 20th Anniversary celebration.
The brand new musical is said to be set in the future where Crystal Tokyo (クリスタル・トーキョー) has already existed and the Black Moon Clan (ブラックムーン一族) has posed threats. Sounds like we're going to have a musical version of Sailor Moon R (美少女戦士セーラームーンR)! Hang on to your seats, Moonies! More SailorMyu news will come right at you!
Missed La Reconquista? Watch it here.