Boys Be… Latest Season Is Now A Seinen Manga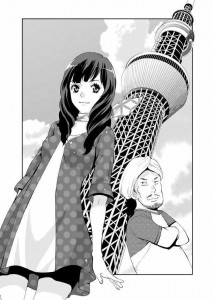 Remember when Boys Be… (ボーイズ・ビー) used to set young girls (and maybe even boys) screaming from all the candy coated, sugar sweet moments? Now Boys Be… is all grown up and is now set as a seinen manga. Seinen manga (青年漫画) is a genre of manga targeted for an older male audience in which the age bracket is from 18-30 years old but can also be beyond that.
Created and written by Masahiro Itabashi and illustrated by Hiroyuki Tamakoshi, Boys Be began as a manga published by Kodansha in 1991. In the year 2000, it was adapted into a 13 episode anime. Three different Boys Be… seasons were published by Kodansha in Shukan Shonen Magazine. In 2009 however, Kodansha announced that the fourth season was to be published in Magazine Special.
The latest Boys Be… season is now entitled Boys Be ~Adult Season~ and is still under Kodansha but this time it will now appear in the seinen manga magazine, Evening.
Boys Be… is created in a short story manner and the 2000 anime adaptation is totally unrelated with the manga in terms of the storyline. In Boys Be ~Adult Season~, the story begins with a couple who met through Indian Curry. This first appeared in the 17th issue of Evening that was released on August 11.
If curiosity is getting the better of you on how Boys Be ~Adult Season~ turns out, grab your copy of the next copy of Evening magazine and read on! Don't forget to tell us what you think in the comments section below.