Bleach's Tite Kubo Ties The Knot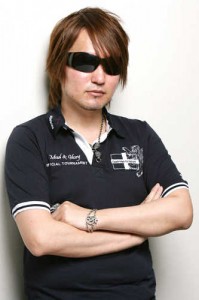 Wedding bells rang for famed Bleach (ブリーチ) author, Tite Kubo (久保 帯人), who was recently married. This news was announced on the Jump Festa 2013 event guide.
Born as Noriaki Kubo (久保 宣章), Tite Kubo swept the world off its feet with his highly acclaimed Manga/Anime franchise, Bleach. Bleach tells the story of Ichigo Kurosaki (黒崎 一護), a normal teenage boy who obtains the powers of a Shinigami (死神) or Soul Reaper after getting caught in between a fight between a hallow and another Soul Reaper.
Kubo, 35, never paid much attention to drawing at first until his exposure to Saint Seiya. He then began to take it seriously at the age of 17. While Bleach launched him to international Manga stardom, his first one-shot manga entitled Ultra Unholy Hearted Machine was first published on Weekly Shonen Jump in 1996.
Zombiepowder (ゾンビパウダー), another noted Kubo work, was published in Weekly Shonen Jump in the year 1999. The manga was left cancelled and unfinished because Kubo had an emotional breakdown.
The identity of Kubo's blushing bride has been kept under wraps for the moment but some fans are hoping it to be someone from either the Anime or Manga business like Yu Yu Hakusho's Yoshihiro Togashi who married Sailor Moon's Naoko Takeuchi.