Black Jack Returns With A Contest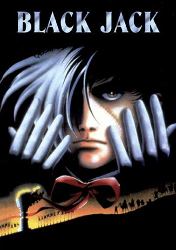 The legendary Osamu Tezuka's medical manga, Black Jack, returns this year with a big bang. Weekly Shonen Champion recently announced that the manga will be featuring medical stories that have been experienced first hand by the readers.
For those unfamiliar with the manga, Black Jack is a brilliant doctor who lends his talents only to those who have the largest amount of money to offer. His ominous appearance and cold, calculating character doesn't make him popular in the public eye. However, underneath his sinister look, Black Jack has a heart of gold. He offers free medical services to those who are in need if and only if his patients deserve to be helped. Also, The huge amount he receives from his wealthy patients are donated to charity.
Fans of the series who have personal medical stories to tell can submit their entries with the following details:
Name
Age
Address
Occupation
Place of Employment
Telephone Number
This can be sent via email to bj-entry@tezuka.co.jp or via snail mail to Akita Shonen. Deadline of entries is on April 30, 2012. Contestants have a chance of winning 100,000 yen (about $1,300) as well as getting their stories featured on the latest Black Jack manga to be released later this year. Winning entries will be posted on the Tezuka Productions official website.
So what are you waiting for? If you have the story that could move Black Jack's heart, send in your entries now!