Black Jack Gets American Live Action Drama Adaptation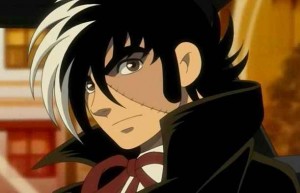 The United States is no stranger to medical dramas, having aired successful titles around the world such House, M.D., Grey's Anatomy and Private Practice just to name a few. But what's going to happen when they take Osamu Tezuka's (手塚 治虫) famous medical mercinary to real life?
Entertainment One (eOne) has gained rights to adapt Black Jack (ブラック・ジャック) into a live-action drama. eOne, an international entertainment business company, produces and distributes shows like The Walking Dead and McLeod's Daughters.
The American live-action take on Black Jack will be produced by Doug Davidson and Ichise Taka. The partnership between the two has been known as they both worked on the world famous Japanese horror films The Ring and The Grudge. While eOne has already planned broadcasting Black Jack in the year 2013, the cast has not been revealed yet.
Black Jack is Osamu Tezuka's third famous anime/manga franchise after Astro Boy (鉄腕アトム) and Kimba the White Lion (ジャングル大帝) and is also no stranger to live-action takes. Black Jack has had live-action takes but all of them were purely Japanese. Some of the actors who have filled in the shoes of Black Jack are Kayama Yuzo, Ryu Daisuke, Motoki Masahiro just to name a few. However, this will be the first time that Black Jack will be having a Western adaptation.
With every Black Jack fan's expectations on an all time high, will the American live-action version prove to be a pass or a fail?