Beloved Voice Actress Gets Manga Surprises As Wedding Gifts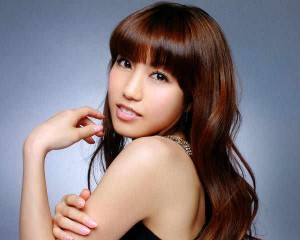 Voice actress Ryoko Shiraishi (白石 涼子) had a very happy week. The day before she turned 30, Shiraishi tied the knot with her boyfriend, a simple company worker. The voice actress of Hayate Ayasaki (綾崎 ハヤテ) from Hayate the Combat Butler (ハヤテのごとく!) celebrated her 30th birthday on September 7, 2012. Manga artist Takashi Shiina (椎名高志) was recently joined in by fellow mangaka Karino Takatsu (高津 カリノ) in celebrating Shiraishi's wedding with simple, congratulatory mangas.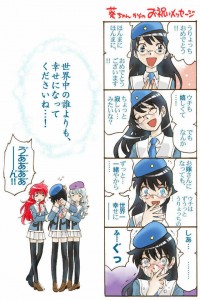 Takashi Shiina, who created the 90's comedy-horrot hit Ghost Sweeper Mikami (GS美神), came up with a sweet but simple manga strip from his work entitled Zettai Karen Children (絶対可憐チルドレン). It shows the character Aoi, who is voiced by Shiraishi in the anime, congratulating Shiraishi but breaks down after wondering if she will always be with the voice actress.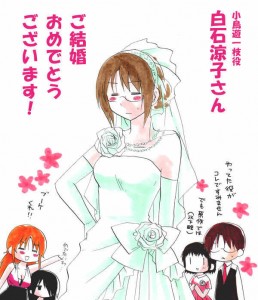 Karino Takatsu, known for his four-panel manga called Working!! , also created a congratulatory manga. The manga was shared via Twitter and it shows the characters of Working!! surrounding the bride. Shiraishi is also a part of the Working!! cast and she provideds the voice for Kazue Takanashi (小鳥遊 一枝).
Shiraishi was born on September 7, 1982 in Nara, Japan and has provided the voice for well known characters including Hero from Digimon World Re:Digitized, Jude Maverick from Wild Arms 4 and Asuka Kazama (風間 飛鳥) from Tekken 5.