Behind The Scenes Footage Of The Rurouni Kenshin Live-Action Movie Revealed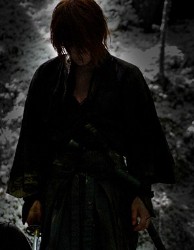 Fans of the Rurouni Kenshin series are going to be on their toes after watching this behind-the-scenes footage of the live-action film!
The video, almost five minutes long, shows Takeru Sato busting some samurai moves as the feared once feared "Hitokiri Battosai" who is later known as the gentle and often comedic Kenshin Himura. The fight scene shown on the video is reminiscent to the scene found on the Rurouni Kenshin OVA entitled Rurouni Kenshin: Tsuiokuhen (追憶編) on how his x-shaped scar came to be.
Rurouni Kenshin: Tsuiokuhen is the prequel to the Rurouni Kenshin anime series. Kenshin, as the violent Hitokiri Battosai, kills captain Kiyosato Akira. Akira, who was engaged and was terrified of death, gives Kenshin the first half of his scar.
Yukishiro Tomoe enters his life as a spy and was to live with Kenshin as husband and wife. Being together for so long brings out Tomoe's feelings for Kenshin and vice versa. Unbeknownst to Kenshin, his first wife was once engaged to Kiyosato Akira. Until she runs away and Kenshin reads her journal, to which his wound bleeds profusely.
In her attempts to protect him from getting killed, Tomoe gets receives Kenshin's attack which ultimately kills her. In her dying breath, she makes another slash on his cheek that made the x-shaped scar complete.
This video also shows a short interview with Takeru Sato and director Keishi Otomo. Another scene follows that shows the conversation between Kenshin Himura and Kaoru Kamiya, who is played by 17-year-old Emi Takei.
Rurouni Kenshin will be in theaters on August 25, 2012. What are you waiting for? Stop reading this and watch the video below!
http://youtu.be/hJIhafHcnug