Avatar: The Last Airbender Comes Back As A Comic With The Search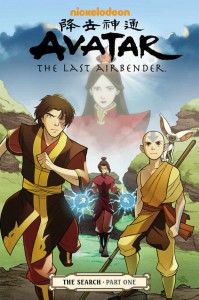 Everyone has tuned in to Nickelodeon to follow the adventures of a young boy named Aang who was destined to save the entire world. However, the Avatar did not hog the spotlight to himself. Avatar: The Last Airbender, also gave light to other characters, especially to Prince Zuko. After learning of Prince Zuko's sad tale on the second season of Avatar, the mysterious disappearance of Princess Ursa, Zuko and Princess Azula's mother, was a mystery that kept the fans up late at night. Here's where Gene Luen Yang comes in.
Together with the co-creators of Avatar, Michael Dante DiMartino, Bryan Konietzko and Gurihiru, Yang has an Avatar offering that fans will definitely go crazy over. Avatar: The Last Airbender – The Search is a comic book dedicated to Zuko's search for his mother. With the Avatar to help him in his search, will Prince Zuko find his mother? Will Princess Azula thwart his brother in one way or another as she did in the series?
If you think The Search will turn out bad, think again. Gene Yang is a Chinese American writer for graphic novels and comic books. Yang, 39, has garnered multiple awards over the years for his talent, starting off with his first work entitled Gordon Yamamoto and the King of the Geeks which earned him the Xeric Grant.
Order your copy of Avatar: The Last Airbender – The Search through Dark Horse Publishing by clicking here. A preview of the comic book is also available on the same page. Check out the comic trailer below.