Original Anime-Inspired Solar Art Wanted By NASA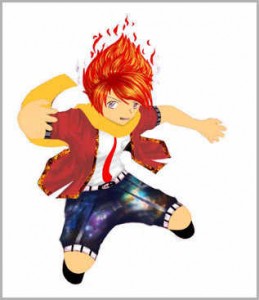 If you have a thing for anime and have an idea for a solar art, then NASA wants you!
The Sun-Earth Days program by NASA wants super hero artworks anime-style and they have to be all original. To join, simply upload your entry through Instragram, tag your illustration with #SolarMaxAnime and get a chance to be featured on the official NASA's Sun-Earth day website. The illustrations will also be shown in the webcast scheduled on March 22, 2013.
As introduced in the Sun-Earth Days page, SolarMAX is the official mascot of the Sun-Earth Days program. His job is to "keep a close eye on space weather". The contest has been called for in order for SolarMAX to have fellow super heroes to work with him in protecting the world against the effects of space weather.
With that said, NASA will choose the top five (5) original entries so they can be added to their Superhero team. The winning entries will have desktop wallpaper versions as well. Entries have been accepted since February 18, 2013 and the deadline will be on March 20, 2013.
The live webcast will be from 1:00 – 2:30 PM EST and will be held at Wallops Flight Facility.
For more information on the contest details, head on down to NASA's Sun-Earth Days website.