American Live-Action Take On Kite Is Ready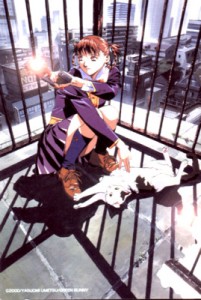 Fans of the 1998 Yasuomi Umetsu (梅津 泰臣) adult action anime film entitled Kite (A カイト) will be on their toes with this bit of news. According to Deadline, The Weinstein Co. (TWC) has gained worldwide rights to the American live-action take on Kite. The film has already been finished with director Ralph Ziman (Gangster's Paradise: Jerusalema, The Zookeeper) who took over the project after director David R. Ellis (Snakes on a Plane, The Final Destination) suddenly passed away last January 7, 2013.
The live-action film stars India Eisley (The Secret Life of the American Teenager Underworld: Awakening) who fills in the shoes of Sawa with Callan McAuliffe (Flipped, I Am Number Four) taking on the role of Oburi. World famous actor Samuel L. Jackson (Star Wars, The Avengers) will also be in this film.
If you missed out on the OVA, here's a little overview: Sawa is a young school girl who was orphaned when her parents died of a double murder case. Detectives Akai and Kanie took her in and trained her as an assassin. Sawa is easily identified for her red gun and her pair of crystal earrings created from the blood of her deceased parents.
With the world just waiting for the release of this film, will the live-action take of Kite keep up with the expectations of the fans? Will it do justice to the original, Japanese OVA? Let's wait and see what happens!