X-Men Anime Adaption Preview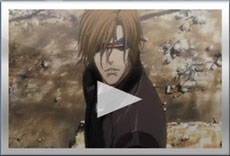 Animax, the Japanese TV channel has just launched a site for the new anime of Marvel's X-Men characters adapted by Madhouse. The new anime series premieres on 1st April on Animax.
You can watch the first preview commercial on their site here.
Animax also have plans for an anime of Marvel's Blade. The US G4 network has plans to start running these new titles later this year
---
Guest Blogger
These posts are by our occasional Guest Writers and Bloggers. Our regular writers have their own author pages.
Guest Bloggers Wanted
We want you! We are always looking for exciting new bloggers. If you who would like to write for Asgard, please
get in touch here
. You may want to write about one thing - Cosplay or Naruto? your choice - or whatever takes your interest that day. You can write occasionally or every day. So long as it's relevant and interesting our readers want to hear from you!