Heaven and Earth Anime Follow-Up Is Go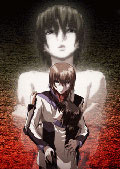 The official website for the TV anime series Dead Aggressor has confirmed that a new anime has the go ahead for the Dead Aggressor: Heaven and Earth follow-up. Hisashi Hirai is returning to work on the project alongside animators Xebec. Tow Ubukata will be scriptwriting.
---
Guest Blogger
These posts are by our occasional Guest Writers and Bloggers. Our regular writers have their own author pages.
Guest Bloggers Wanted
We want you! We are always looking for exciting new bloggers. If you who would like to write for Asgard, please
get in touch here
. You may want to write about one thing - Cosplay or Naruto? your choice - or whatever takes your interest that day. You can write occasionally or every day. So long as it's relevant and interesting our readers want to hear from you!