Liceo de Cagayan University Holds First Formal Cosplay Event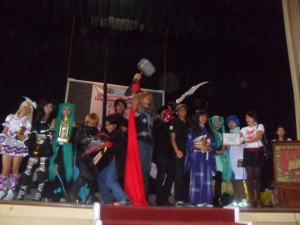 The Civic Center was nearly packed with students who came to see the first ever formal cosplay event that Liceo de Cagayan University hosted. Held during the Philippine-Japan Friendship month, the cosplay event was organized by the IS students and the presence of more than 20 cosplayers aided in making the event a success.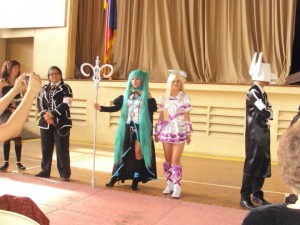 The cosplay event showcased more than just cosplayers dressed in their favorite characters. "There was a cosplay showcase then the cosplay competiton. Black Lace and Pink Step was also there to perform their respective dance numbers [thanks to Carlos for inviting them]!" Cosplayer and cosplay competition judge Miharu Saruwatari* said through an online interview.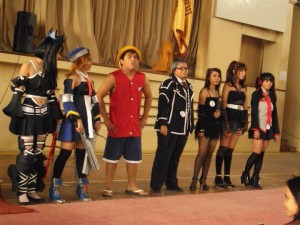 The cosplay competition was set only for the cosplay newbies in the hopes of giving them a first hand exposure on competitions. " The organizers didn't allow veteran cosplayers to join the event to give way for the beginners. I do hope they will change that if ever they plan to make another event." Saruwatari explained.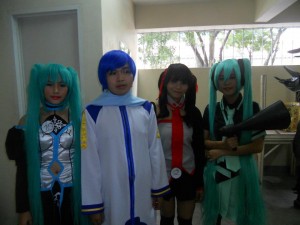 Although there were minor set backs in the event, overall Liceo de Cagayan University was able to pull off hosting a cosplay event in their school. Considering this as a huge feat, Saruwatari takes it as a success in its own way. "Yes, of course. One of the teachers even told me that if ever we will have another event in LDCU, she would try to help the IS students to improve it better. And even some of the onlookers there were saying to each other that they are inspired to cosplay because of that event. it was very heartwarming."
Photo credits go to Lah Dyeng and Ayah Busarah.
*Cosplay Stage Name