CyberConnect2 President Announces Appearance At Japan Expo 2014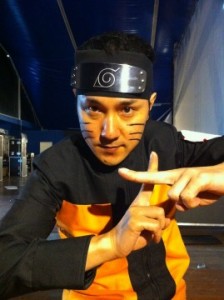 One of the things to look out for at the Japan Expo 2014 is the presence of CyberConnect2 president, Hiroshi Matsuyama (松山洋). In a quick Youtube video featured on the Bandai Namco Games Europe channel, Matsuyama leaves a message that's enough to set Naruto Shippuden: Ultimate Ninja Storm (ナルト- ナルティメットストーム) fans pumped up!
In the video, Matsuyama more than just makes an announcement about popping up in Japan Expo 2014 – he also introduces the latest Ninja Storm installment called Naruto Shippuden: Ultimate Ninja Storm Revolution (ナルト- 疾風伝ナルティメットストームレボリューション) which will be available for hands-on play at the event. Matsuyama also explains the brand new modes featured in Naruto Revolution game and his enthusiasm is infectious. Matsuyama, who is widely known for his work in Project .Hack, is also the very same person who is highly celebrated for developing the Ultimate Ninja Storm series.
The Japan Expo 2014 will be held in Paris-Nord Villepinte Exhibition Center from July 2 to 6, 2014. For more information, head on down to the official Japan Expo 2014 website. If you're in or around France during those days, don't miss it! Check out Matsuyama's video below. It's 100% guaranteed to leave you bouncing on your seat from all the excitement.
Naruto Revolution will be released on September in North America and Europe for the Xbox 360, PC and Sony PlayStation 3.