Butuanime 2014 – Spreading The Love Of Cosplay, Anime, Manga And More
Butuanime has come a long way and Butuan City's signature event that celebrates the otaku culture is back with Butuanime 2014! Asgard Anime catches up with one of Butuanime's organizers, Zenon Hernandez, to give you a lowdown on what Butuanime is all about.
Asgard Anime: How did Butuanime come about?
Zenon Hernandez: Butuanime first started as a small event here in our locality. It was first an organization launch back then in 2012 and not officially [called] Butuanime. 2 years after such, the organizations, Shin Kaishin N'otaku alongside Genshiken M.A.G.M.A, pushed it further to create a more exciting and lively event for the otaku and non otaku audiences to enjoy, thus Butuanime came about. After some positive feedbacks, the groups endeavored to host the event annually.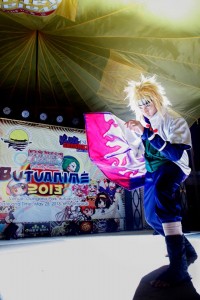 AA: From the first Butuanime, has the love for anime, manga, cosplay and gaming grown exponentially within Butuan city?
ZH: Yes! Actually the otakus here in our city wasn't well aware that such community (Shin and Genshiken) even existed. With every activities that both organizations persevered to present, more and more people are getting interested in cosplaying and the scopes that we represent [which is M.A.G.M.A: Manga, Anime, Gaming, Music and Art]. Events like these help develop not only the love for cosplay, anime and manga it also helps the non otaku community feel and convey that sense of acceptance that cosplaying is a unique hobby and an art as itself, and loving the things you love such as anime is not just something that is to be enjoyed by the younger generations but by everyone, may it be young or old.
AA: As a part of an organizing body, what challenges are usually met and how do you guys deal with it?
ZH: I honestly think the most challenging part in coming up with events, is actually getting to contact the people who can get involved in the venture and trying to persuade people to support and look at your activity's goals and make them see how they come in and relate to it. Second would be finding or creating the team that would not only be responsible in their task, but can also think critically in times of trouble. I personally think that if one has a great team and all of them jive well, understanding the purpose of the event. I think any challenges that may come ahead can be dealt with easily.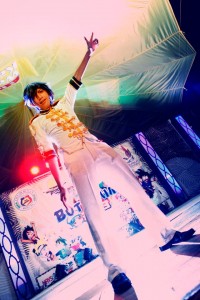 AA: What should people expect in this year's Butuanime?
ZH: FUN FUN FUN. We aim to not only the entertain the otaku community but also reach out to the non-otakus and say to them through our event that "Hey, you can have fun with our event even if you're not one of us, just sit back and enjoy!" Some of the activities that we have are our games, skit presentations, dance numbers and other contests that are relatable to the public.
AA: What is the best part about Butuanime?
ZH: I think it would probably be the non-competitive cosplay skit presentations, kasi dati we really aimed for an event that would celebrate the love of cosplay through cosplay skits and now we are making it happen. A feel-good event where one can just sit back and enjoy a cosplay skit performance on stage without the pressure of competition – just performing out of passion and sheer love for the hobby.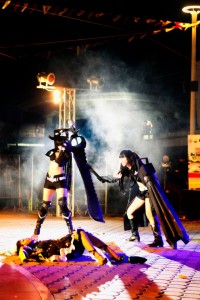 Butuanime is a portmanteau of the words Butuan and Anime. It was named as such because according to Hernandez, "we aimed for a name that would really hit a mark on the Butuanon community's head. Something that would be simple and memorable and the things that would come to their head when they hear the event name is anime and cosplay." Butuanime has also inspired an upcoming event in Cagayan de Oro City named Cagayanime to which Hernandez says "The organizers of Cagayanime were also really into the idea of creating a series of events that would showcase the love and passion for cosplay and making a difference in the cosplay community. I am actually proud and happy that they were inspired and hoping that our events will indeed make a difference."
Are you ready to rock and celebrate your love for cosplay, anime, games and everything in between? Then head on down to Butuan City, Philippines on May 24, 2014 and get together with Shin Kaishin N'otaku and Genshiken M.A.G.M.A for Butanime 2014 and give the otaku culture a toast! Like their official Facebook fan page for more updates and information.
Images taken from Butuanime 2013. Photo credits go to Mr. Paolo Marco Mañalac.