Syfy Channel Introduces Cosplay Reality Show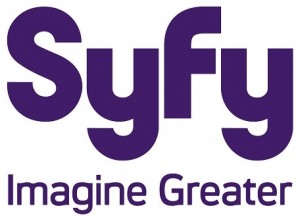 Whether its the crazy antics of Big Brother or the intensity of Survivor, reality shows have always captured our interest. What happens if reality shows take on cosplay? That's what American cable television channel, Syfy, is doing with their brand new series entitled Cosworld.
Cosworld is currently the working title of the cosplay reality series that the Syfy channel will be airing soon. Directed by none other than Joe Rogan from the Fear Factor fame, Cosworld is an unscripted show that follows the life of cosplayers who attend comic book conventions and aim for the top prize. This show, however, does not focus purely on cosplay competitions. Cosworld goes inside the life of the cosplayers they feature and record every step of their progress to come up with the best costumes that will ultimately be determined if it's a sure winner by the convention judges.
Produced by 51 Minds Entertainment, Cosworld will run for 60 minutes per episode with a total of 6 episodes in a single season. Mark Cronin, Courtland Cox and Dave Caplan make up the team of executive producers for Cosworld. Cosworld will air on August 27, 2013 at 10:00 PM (ET/PT).
Cosworld isn't the only project Syfy is working on. The channel is also working on Fandemonium, a reality show which features fan boys and fan girls in the hype of fan culture. Fandemonium will be aired on Fall 2013.