Shoko Nakagawa Lends Her Voice In Saint Seiya Omega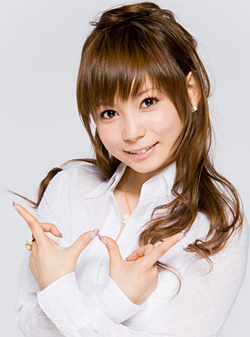 Famous Japanese celebrity, Shoko Nakagawa, was chosen to be part of a team of talented voice actors in the anime Saint Seiya Omega. In the latest Saint Seiya anime, Nakagawa takes on the role of Saori Kido. Kido is the reincarnation of the goddess Athena, as well as the foster mother of the main character, Kouga.
Nakagawa, 26, is no stranger to anime and otaku culture. Best known for hosting weekend Pokemon show "Pokemon Sunday", this Super Sentai fan also loves to cosplay and has cosplayed characters from Sailor Moon, Neon Genesis Evangelion, Final Fantasy and even Dragon Ball. The talented Ms. Nakagawa doesn't only sing and act; she is also a skilled manga artist. Her art samples were once featured in the television show Downtown Deluxe.
In Saint Seiya Omega, Shoko Nakagawa does not only voice Athena. She will also be singing the opening theme of the series. The original theme used in Saint Seiya entitled "Pegasus Gensou" will be covered by Nakagawa and will be called "Pegasus Gensou Ver. Omega". As the voice actress of Athena, Nakagawa says "I played this role while imagining tranquility and motherhood".
Produced by Toei Animation and directed by Morio Hatano, Saint Seiya Omega is an anime based on the original Saint Seiya manga. Masami Kurumada, the author of Saint Seiya, was not a part of the creation of Omega but has been credited for the concept. Omega, as Toei Animation has said, is an original anime stoy. Saint Seiya Omega started on TV Asahi on April 1 at 6:30 PM.