Shingeki no Kyojin In The News, Vol. 3: A Collosal Tea Strainer, Chibi Clear Files And A Pole Dancing Levi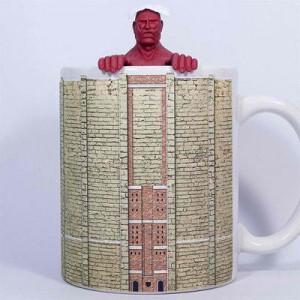 Shingeki no Kyojin (進撃の巨人) just gets better and better! With the manga already in chapter 48 and the anime currently at episode 20 and concerning a captured Female Titan (女型の巨人), fans of the series are already on their toes awaiting for what will happen next. While everyone is on tenterhooks waiting for the next installment of the anime or manga, Asgard Anime brings you yet another volume of Shingeki no Kyojin In the News.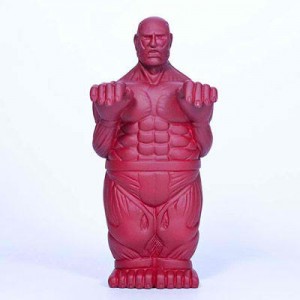 If you love tea time, then this is for you. Imagine a miniature Colossal Titan (超大型巨人) working for you as a tea strainer. Thanks to ACG, this special Shingeki no Kyojin mug is just perfect match for your afternoon tea. The 9cm Colossal Titan is fully detailed and the mug is printed with the design of the Wall Maria (ウォール・マリア) so that the Colossal Titan appears to be overlooking the wall when in truth it's just holding your tea leaves. The Shingeki no Kyojin mug is priced at 2,000 JPY (20.27 USD) will be released this coming October.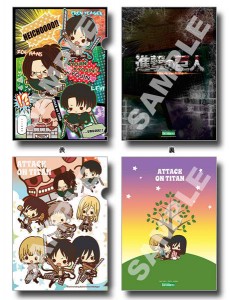 It's not everyday that you get to see the Shingeki no Kyojin cast in chibi form (including the Colossal Titan) so if you're a hardcore fan of the series and you want to add something to your growing pile of Shingeki no Kyojin merchandise, give this a go. Kotobukiya will be releasing three sets of Shingeki no Kyojin clear files on October for only 440 JPY (4.45 USD) and AmiAmi is already accepting pre-orders. The set of clear files shown on the left is the Survey Corps set while the other two sets are 104th Training Corps and Childhood Friends.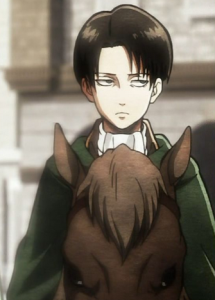 Last but not the least is yet another take on Lance Corporal Levi (リヴァイ). Here's a video that was taken during a cosplay party in Japan called Crazy☆Marble☆Night (クレイジー☆マーブル☆ナイト) and the highlight of the evening was Levi pole dancing to the badass Shingeki no Kyojin song entitled DOA by Hiroyuki Sawano (澤野弘之) feat. Aimee BlackSchleger. Before you manly men Levi fans would freak out over this news, there's a bit of surprise for you before this Levi cosplayer takes on the pole. With that said, it's time for you to check out the video that's posted below and tell us what you think after the Corporal's dance number!
http://youtu.be/NUh5jP30agM
Images taken from Shingeki no Kyojin Wikia, AmiAmi, and Jbox. Asgard Anime does not own Shingeki no Kyojin nor any of the images used for this article.