Official Hatsune Miku Cosplay Make-Up Guide Has Been Uploaded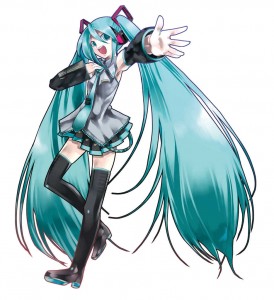 One of the most important aspects that a cosplayer has to take note to complete his or her transformation is the make-up. Make-up goes hand-in-hand with the costume in order to give cosplayers their ethereal looks. Vocaloid (ボーカロイド) princess Hatsune Miku (初音ミク) has become so popular that she has become a staple at every cosplay events. Hatsune Miku inspired make-up tutorials are all over the internet, with Youtube make-up guru Michelle Phan's rendition perhaps the most viewed, with a total of 4,601,615 views and counting. Here comes a special Hatsune Miku make-up guide that would probably make your Miku cosplay extra special as it is the official make-up tutorial!
The official Hatsune Miku make-up guide features the talented Yuki Akagi, a Japanese professional hair and make-up artist. The video was uploaded on May 24, 2013 in the real deal Hatsune Miku Youtube channel and runs up to 4 minutes. Japanese model Miho Okuno becomes Akagi's Miku for the day. Watch the video below and see her transform right before your very eyes! Grab your make-up kits and follow this easy, step-by-step tutorial on how to become Hatsune Miku!
If you want to see Michelle Phan's Miku tutorial, check out the video below. More cosplay make-up tutorials can be seen in her official Youtube channel. Don't forget to like her on Facebook!