Mindanao Cosplay Summit Hits Cagayan de Oro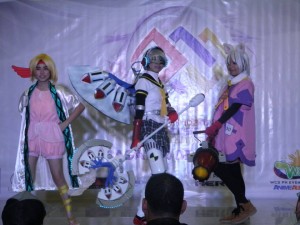 The Mindanao Cosplay Summit – Cagayan de Oro City Leg (MCS-CDO Leg) took place last Sunday, October 6, 2013 at SM City Cagayan de Oro. The MCS was officially organized by the Davao based group, Ambox Davao. Since the past years, Ambox created and organized the Mindanao Cosplay Summit and such related events to provide a venue and opportunities for social interaction for animé, manga, cosplay, Japanese pop culture enthusiasts, and other related hobbies. Ambox teams up with SM City Cagayan de Oro once again and together with its other sponsors, to find its representatives for each of the contest categories.
The said leg of the Mindanao Cosplay Summit had four cosplay categories: walk-in, solo, pair and group.The event kicked off with a cosplay parade which then proceeded to the main parts of the program. Aside from those four categories, mini-games and prizes were also in store for non-contestants and cosplayers who did not join in the main competitions.
Jeffrel Lomantas bagged the solo category with his awesome rendition of Magi's (マギ) Sharrkan (シャルルカン) while Steven Flores and John Michael Go took home the pair category for their comedic take on Monster Hunter (モンスターハンター). The winners of the group category bowled the crowd over with their Uta no Prince-Sama (うたの☆プリンスさまっ♪) performance. The Group category winners will undergo a semi-final round before they are chosen to be sent to Davao to represent their city in the Mindanao Cosplay Summit Finals this coming December 1, 2013.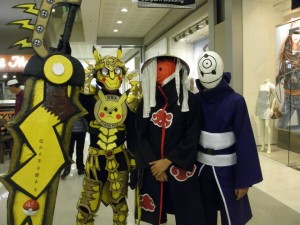 Though MCS-CDO was a fairly quiet event, it was the perfect opportunity for cosplay newbies to have a taste of a real cosplay convention. Asgard extends big, hearty congratulations to the winners and a huge wave of welcome to the newest members of the cosplay community!
More photos and as well as a short video can be found over the School Girl Blogger Facebook Page.
Kudos to the Heartless Eponine for additional information as well as the guidance in making this article!