Cosplayer Interviews: Jake Queja From The Philippines
One of the most unforgettable experiences a cosplayer could ever have are their the first few months. Enter Jake Queja. This cosplay rookie is just one of the recent additions to the cosplaying community in the city of Cagayan de Oro and he tells us his cosplay firsts in this Asgard interview!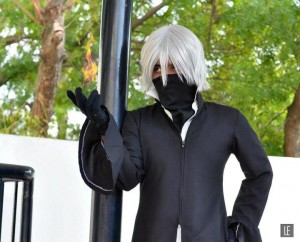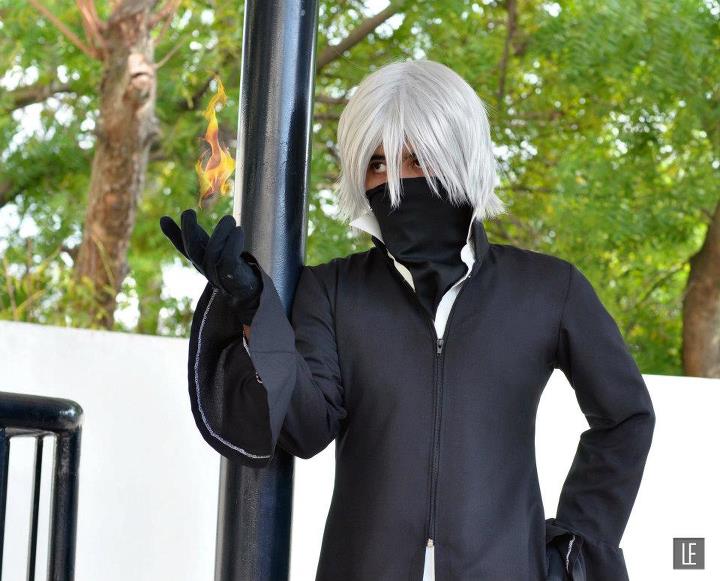 Asgard: When did your interest in cosplay begin?
Jake: It started in our circle as just some talks for an Umineko cosplay group at first since November 2010. I never expected it would push through though but we prepared our budgets for it. Among the group, I was probably the one who's the most excited since it'll be my first cosplay. Basically, before that talk, I was not very much interested to cosplay.
A: So your first appearance as a cosplayer was in TorCH 2*?
J: Yes, although not an official entrant like Nikka and Chingkie from our group.
A: How did it feel when you were at the event proper?
J: It was a mix of anxiety and excitement.
A: What brought on the anxiety?
J: Well, first is our dance number which was requested after our first since MCCDO. Second is of course me cosplaying because it's my first though the feeling of anxiety wore down after our dance and we kinda sucked at it because of no practice. Well, we just laughed at it and decided to enjoy the rest of the event.
A: Which character from Umineko No Naku Koro Ni and tell us how you can relate to him?
J: Amakusa Juuza, Ushiromiya Ange's bodyguard. Ironically, his whole personality is the opposite of mine except with the habit of teasing and the sarcasm. Aside from that, being knowledgable with technology is something I can relate to very much.
A: What was the second cosplay event you have attended and who did you go as?
J: Third day of XU days 2011. I cosplayed Kagari "Homura" from Sekirei.
A: As a cosplay neophyte, how do you like cosplaying so far?
J: It's fun so far and I'm enjoying it. It's also one of the reasons I changed my figure. And yes, I was overweight before the Umineko group talk began.
A: The upcoming TorCH 3 marks your first year as a cosplayer. Any plans of attending?
J: I will be attending only to cosplay and not as a contestant. Though had plans to officially register but sadly it won't happen because there's been a change of plans due to someone not continuing.
A: Care to spoil the identity of your character or should we leave it as a surprise?
J: The 3 of us already made a racket about the plan so I don't mind sharing it. Our plan is fate prototype (uncontinued fate stay night). But since it became a racket, a lot of people joined in so it's more of a "Type Moon" cosplay plan. Now the change of plan for us is cosplaying character from Fate Zero. Of course, Prototype is just postponed, not cancelled.
A: What other characters do you dream of cosplaying?
J: I'm not that ambitious right now and for now I can only think of two. Soma of God Eater and Ghost Rider from Marvel Universe.
A: Any advice and tips to our readers out there who are dying to cosplay but are too shy to do it?
J: All I can say is cosplay is an art. Getting the exact figure of the character is just secondary; what really matters is portraying the character perfectly.
A: What is your all time favorite anime?
J: Bakemonogatari… This is quite hard, there are too many to mention! The main guy, Koyomi Araragi, is one of the few examples of a real life guy in portrayal. His personality is almost the same as mine. But I guess the main reason is the massive wordplays of the entire series.
*TorCH – Cosplay Tournament of Champions