Cosplay Photographer Launches Successful Kickstarter Photobook Project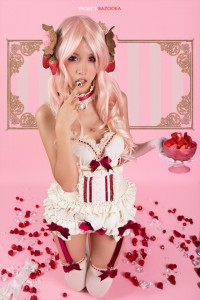 Cosplay Photographer Eric Ng's dream is about to unfold! He has started a Kickstarter project for his very own cosplay photography book called Project: Bazooka – Epic Cosplay Photography. In Project: Bazooka, Ng hopes to publish his Project:Bazooka photobook that highlights the talented cosplayers featured in his photos. The book has a total of 156 pages which boasts over 65 cosplayers! How cool is that?
Project: Bazooka is budgeted at 7,500 USD which already covers the printing and publishing of the book. Measured at 10 inches by 10 inches, Project: Bazooka will be a hardbound coffee table book and is guaranteed to be made in the best quality.
Individuals who have pitched in to help at different amounts will receive a special package. The highest amount that a backer can pledge is 500 USD which entitles that person to a Photography Workshop with Eric Ng himself, as well as a signed copy of Project: Bazooka, an exclusive 8 x 10 print and an official Cosplay Photographers shirt. Other packages offer special cosplayer goodies like the Sushi Lovers Package. Pledge 50 USD or more and you can get a signed copy of Project: Bazooka, a set of Sushi Monster prints that includes a whopping 8 x 10 limited edition print!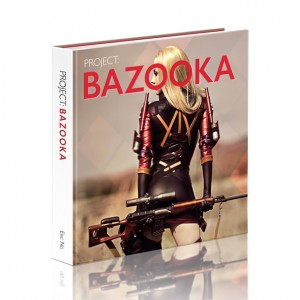 As of May 15, 2014, the Project: Bazooka Kickstarter project has hit 9,567 USD and that's just 3 days after the project was launched! Congratulations, BigWhiteBazooka! Visit their Kickstarter if you still want to have a part of the packages. For more information, head on down to the BigWhiteBazooka's official website.