Cosplay In The News: Special Miku Cosplay, Cure And Animate Special Event And A Cherry Convention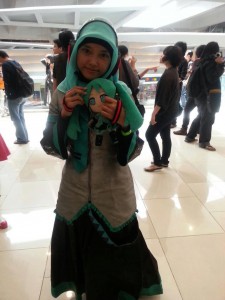 The otaku universe wouldn't be complete without flesh-and-blood individuals dressed in the clothing based on their chosen characters. This week's Asgard In The News lands its spotlight on Cosplay. Starting off with this lovely rendition of the world famous Vocaloid (ボーカロイド), Hatsune Miku (初音ミク).
Cosplayed by an Indonesian girl named Deanty M. Muchtiarsyah, this Miku fan gave a special twist of her cosplay by mixing it with her Muslim faith. Her photo was uploaded on the Hatsune Miku Facebook Fan Page and within minutes, has garnered While a lot of fans fawned over how adorable she looked, fans will never be without haters. What do you think? Share your thoughts on the comments section below.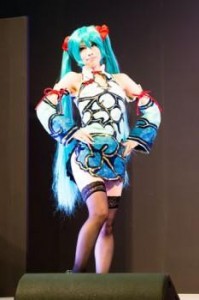 From Indonesia, we're hopping off to Japan for a special event which will be hosted by Japanese cosplay websites, Cure and Animate. For the first time ever, CureCosplayCollection in Animate Ikebukuro will take place in the Animate Hall, located at the 9th floor of Ikebukuro's main store on March 17, 2013. The event will include an exclusive performance of Japanese cosplay group,VENaS.S. Anime!Anime! has brought more good news: the organizers of the CureCosplayCollection are planning to make it a monthly event! If you're around Japan on the 17th, don't miss out this special event.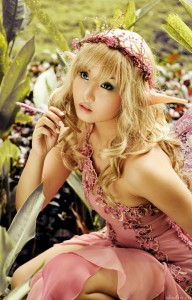 From Japan, we're heading to the Philippines for the Cherry Convention 2013. The Cherry Convention is an event brought to you by Cherry Credits – the Global Micropayment Solution company that supports the fantasy MMORPG, Dragon Quest. This year's Cherry Convention will take place in SM Megatrade Hall 1 & 2 on March 9-10, 2013. The event will hold a series of activities and will include a special appearance from the Cosplay Queen of the Philippines, Alodia Gosiengfiao. For more information, visit the official Cherry Credits website.