Second Installment of Rurouni Kenshin: Shin Kyoto-Hen to be Shown in June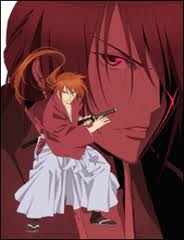 The next half of animated movie Rurouni Kenshin: Shin Kyoto Hen, is scheduled to hit the local Japanese theaters on June 23. This will be available for three weeks where fans of the Nobuhiro Watsuki Original manga will be able to catch a glimpse of the epic battle between the Battousai and Makoto Shishio once again. The story, which was retold from the eyes of Misao Makimachi, proceeds to an alternate narrative of the Kyoto Hen chronicles of Kenshin Himura in his fight against the rebels who plots to take over the country.
The first half of the movie has been dubbed as Homura no Ori (Cage of Flames), which title was selected from more than a thousand entries. It began as a two-week run in local theaters, but it was eventually extended up to three weeks in order to accommodate the massive number of fans who wished to see the film. This volume is currently sold as a home video Blu-ray Disc and runs in 45 minutes of action packed adventure and has been available since March21 of the present year.
Kazuhiro Furuhashi and Studio DEEN once again collaborate to animate this amazing story, working together after nine years of their last project with the same title. Alongside them comes Noriyuki Asakura who handles the musical scoring.
The second half will be available on sale this August, as well as other Rurouni Kenshin merchandises which greatly thrill the manga and anime fans alike. A Chapter Zero plot is scheduled to be published in Shueisha's Weekly Shonen Magazine Jump, which branches from the very beginning of the original manga. The live action adaptation of Rurouni Kenshin will also hit the screens this August.
Thus, August will be declared as a Rurouni Kenshin action packed month, with many releases concerning the story of Nobohiro Watsuki.
---